About Chinook Geoconsulting
Chinook Geoconsulting, Inc. specializes in the application of electromagnetic geophysical methods to exploration problems. Our main focus is the interpretation of Magnetotelluric data and field QC of data acquisition. We also work with other techniques such as AMT, CSAMT, and EM.
Specifically, Chinook Geoconsulting offers these services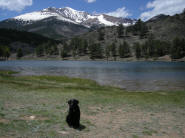 Planning and scoping of MT/EM to a particular project
Contractor and contract negotiations
Supervision of MT/EM surveys and acquisition
Interpretation of MT/EM data
Integration and presentation of results
Schools/education on the MT and EM geophysical methods
Chinook has supervised field acquisition all over the world, from Alaska to Africa, Central America to New Guinea. Projects have included exploration for petroleum, mineral, water, geothermal resources; and siting for HVDC ground electrodes.
Quality is the key to providing the best interpretations. This involves good planning of field surveys, high quality acquisition of data, and interpretation that involves the most recent technology available along with integration of other geological and geophysical information.
We specialize in the application of Magnetotellurics (MT) and Electromagnetics (EM) for resource exploration including:
- Oil and Gas
- Minerals
- Geothermal
- Water
- HVDC Ground Electrode Sites
---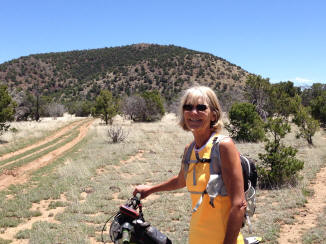 Karen Rae Christopherson has been working with Magnetotellurics (MT) for over 30 years. She is currently president of Chinook Geoconsulting, Inc. in Evergreen, Colorado which she formed in 1988. She worked for the US Geological Survey from 1976 to 1981 and then joined Standard Oil (BP America) and worked in their Technology Center studying the application of electrical methods geophysics to hydrocarbon exploration.
Karen received her Master's degree in Geophysics in 1979 and her Bachelor's degree in 1977 in Geology from the University of Colorado, also attending the Colorado School of Mines.
Her experience involves all aspects of electrical methods geophysics, from bird-dogging to interpretation, specializing in MT. She has participated in many MT and EM surveys exploring for hydrocarbon, geothermal, water and mineral resources in SE Asia, Latin America, Africa, Canada, and the U.S. Karen has interpreted many thousands of MT and EM stations.
She is a member of SEG, AAPG, GRC (Geothermal Resources Council) and DGS (Denver Geophysical Society). She served as 2nd Vice-President of SEG during 1997-1998. Karen is also the instructor for SEG's Continuing Education course on MT/AMT. Karen has authored numerous papers about the use of MT and EM for geothermal and hydrocarbon exploration.