Resource Exploration: Magnetotellurics and Electromagnetics
Magnetotellurics (MT) and Electromagnetics (EM) are used in exploration for almost any resource. This includes: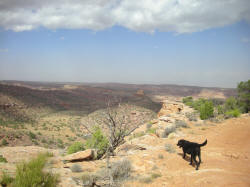 Oil and Gas
Geothermal
Minerals
Water
HVDC Transmission Lines
Within these targets, applications of MT and EM include:
Basin or lease reconnaissance
Prospect/Target definition
Reservoir monitoring
EOR
Magnetotellurics is particularly useful for:
Overthrust plays: High-resistivity/High-velocity rocks thrust over clastics or lower-resistivity rocks
Limestone or Volcanic cover over sedimentary section
Geothermal mapping of alteration cap/zone and thickness of volcanic cover
Mapping of conductive mineralized zones, such as sulfides
Determination of aquifer extent and depth
Premium location for ground electrodes of HVDC lines, so that current is dispersed and non-interfering
Electromagnetics is best suited for:
Mapping of reservoirs in sedimentary basins
Determining position of water or other floods in producing fields
Mapping mineralization, almost any type
Reconnaissance of large mineral leases, via airborne surveys
Definition of Aquifer depth and extent
Near-surface mapping for many other applications such as UXO, archaeology, forensics, construction
Both MT and EM can be done
Offshore or onshore
Airborne
Land - via foot, truck, ATV, horse, etc.
Shipborne
We provide consulting and pre-survey modeling to determine the applicability of either MT or EM to a given project.